Philip Mease, MD: Secukinumab Approval Expands Treatment Options for Rheumatic Disease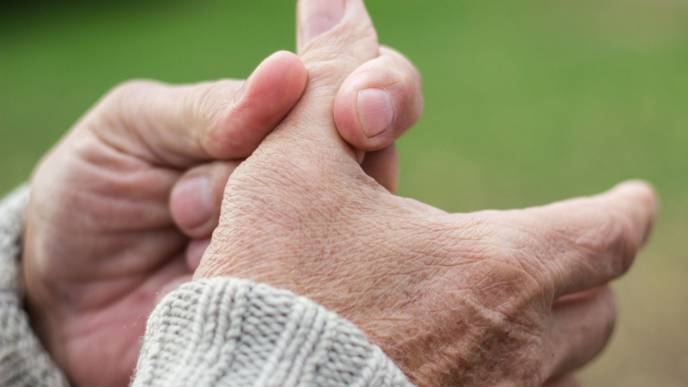 10/19/2023
The US Food and Drug Administration (FDA) recently approved an intravenous formulation of secukinumab (Cosentyx) for the treatment of psoriatic arthritis (PsA), ankylosing spondylitis (AS) and non-radiographic axial spondyloarthritis (nr-axSpA).1
In an interview with HCPLive, Philip Mease, MD, clinical professor at the University of Washington School of Medicine and director of Rheumatology Research at the Swedish Medical Center in Seattle, discusses the potential impact of the approval, including potential cost reductions and an increased flexibility in treating patients.
Mease noted some patients prefer receiving intravenous infusions over administering subcutaneous injections, due to reasons ranging from a fear of needles to the social aspect of receiving the medication at the clinic alongside other patients. Additionally, patients with Medicare insurance benefit from a distinct coverage category for intravenous medications, which often translates to lower or even no costs for intravenous infusions. This aspect has garnered significant interest among Medicare patients who have been successfully treated with secukinumab or an interleukin (IL)-17 mechanism and have eagerly awaited this approval due to the potential for cost savings.
"Giving more flexibility in the route of administration via oral subcutaneous intravenous broadens our ability to get these patients into a state of remission or low disease activity, which is really what we're trying to try to achieve for our patients," Mease concluded.
Chrisy Siegel, vice president and head of immunology at Novartis US, also weighed in on the recent approval:
Why is this approval significant?
With this approval, secukinumab is the first new intravenous treatment option in 6 years and the only non-tumor necrosis factor alpha (TNF-α) intravenous option available in all these indications. The intravenous formulation of secukinumab offers patients a monthly 30-minute, weight-based dosing option, requiring no pre-medication and no lab monitoring. It will be available in Q4 of 2023.
Were there any patient populations or cases that influenced the decision to develop this new formulation?
Novartis is committed to meeting the needs of the rheumatology community, including patients and healthcare providers, and the development of the intravenous formulation of secukinumab is a reflection of that commitment in action. The formulation delivers on the need for additional choices for rheumatology providers looking for options for their PsA, AS, and nr-axSpA patients who may not be comfortable with subcutaneous self-injection, prefer in-office administration by their healthcare provider, or might be interested in a new mechanism of action (MOA); giving healthcare providers choice to tailor treatment to their patients' unique needs. 
Were there any notable findings or outcomes from clinical trials or studies that supported the FDA's approval of this new formulation?
Novartis partnered with the FDA using the established model-informed drug development (MIDD) pathway for regulatory decision-making, a process designed to expedite drug development, enhance regulatory science, and produce benefits for patients with need. Using this approach, the dose is modeled from the maximum concentration of the 300 mg subcutaneous injection, examined in 11 previous clinical studies for secukinumab. At the approved dose of 1.75 mg/kg every 4 weeks, with or without a loading dose of 6.0mg/kg at day 0, the level of drug in the blood was found to be within the range of the estimated steady-state concentrations as secukinumab 150 mg and 300 mg when administered subcutaneously.
References
Smith, T. (2023, October 6). FDA approves intravenous variant of secukinumab for psoriatic arthritis, other arthritis types. HCP Live. https://www.hcplive.com/view/fda-approves-intravenous-variant-secukinumab-psoriatic-arthritis-other-arthritis-types