Clinical Trial Generates Promising Results for Obinutuzumab in Patients with Lupus Nephritis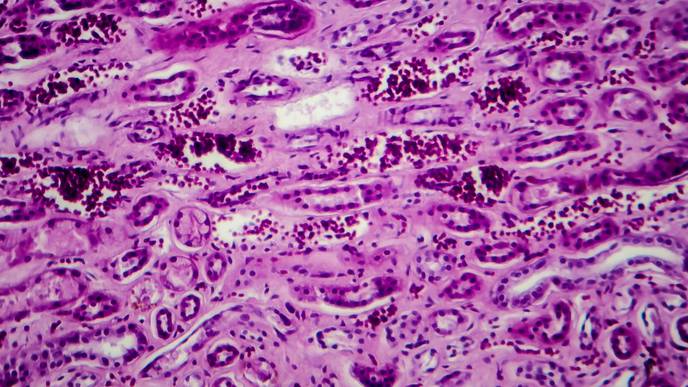 11/10/2023
Clinical Trial Generates Promising Results for Obinutuzumab in Patients with Lupus Nephritis
Clinical Trial Generates Promising Results for Obinutuzumab in Patients with Lupus Nephritis
Lupus nephritis is a severe complication of systemic lupus erythematosus (SLE) that affects the kidneys. It is characterized by inflammation and damage to the kidney tissues, leading to impaired kidney function. Current treatment options for lupus nephritis often involve immunosuppressive drugs, but they are not always effective and can have significant side effects.
However, a recent clinical trial has shown promising results for a new treatment option called obinutuzumab. Obinutuzumab is a monoclonal antibody that targets a specific protein called CD20, which is found on the surface of certain immune cells.
The clinical trial involved a group of patients with lupus nephritis who were randomly assigned to receive either obinutuzumab or a placebo in addition to standard therapy. The results showed that patients who received obinutuzumab had a significantly higher rate of complete renal response compared to those who received the placebo.
Complete renal response is defined as a reduction in proteinuria (excessive protein in the urine) to normal levels, along with improved kidney function. This outcome is crucial in lupus nephritis as it indicates a reduction in inflammation and damage to the kidneys.
Furthermore, the trial also demonstrated that obinutuzumab was generally well-tolerated by the patients, with no significant increase in adverse events compared to the placebo group. This is an important finding as it suggests that obinutuzumab could be a safe and effective treatment option for lupus nephritis.
These promising results have sparked hope among the medical community and patients with lupus nephritis. Obinutuzumab could potentially offer a more targeted and effective treatment option, with fewer side effects compared to current therapies.
However, further research and larger clinical trials are needed to confirm these findings and establish the long-term safety and efficacy of obinutuzumab in treating lupus nephritis. It is also important to determine the optimal dosage and treatment duration for maximum benefit.
In conclusion, the clinical trial results for obinutuzumab in patients with lupus nephritis are highly encouraging. This new treatment option has shown promising results in achieving complete renal response and appears to be well-tolerated. With further research and validation, obinutuzumab could potentially revolutionize the management of lupus nephritis and improve the quality of life for patients suffering from this debilitating condition.
© Article Copyright 1999-2023
Life Technology™
.
---
---