Improvements in Sarcoidosis-Associated Pulmonary Hypertension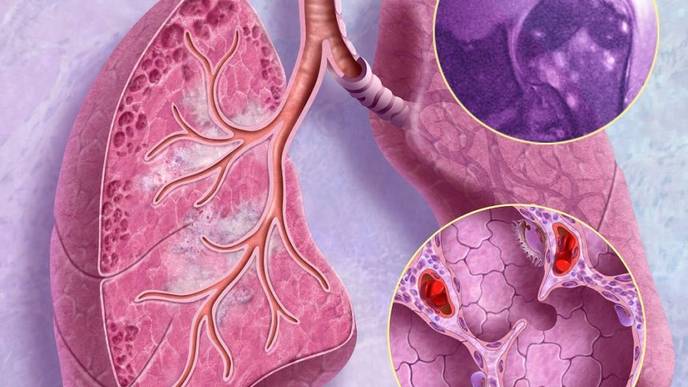 04/03/2019
Patients with sarcoidosis-associated pulmonary hypertension (PH) who were treated with PH-specific therapies showed improvements in N-terminal pro-brain natriuretic peptide (NT-proBNP), according to the results of a study published in Scientific Reports.
Electronic health records of patients with sarcoidosis-associated PH were used to collect sarcoidosis stage, pulmonary function test findings, vital signs, and echocardiography and right heart catheterization findings. Outcomes of interest were time to hospitalization or death, changes from baseline in 6-minute walk distance (6MWD) as well as NT-proBNP level following PH-specific therapies.
Among the 95 patients with a histopathologic diagnosis of pulmonary sarcoidosis and a new diagnosis of sarcoidosis-associated PH, 70% of the cohort had stage IV/advanced sarcoidosis, and 99% were symptomatic at baseline. Of these, 78% of patients received PH-specific therapy for sarcoidosis-associated PH. Overall, the median time to death was 6 months, with follow-up NT-proBNP values higher in those who died or were hospitalized.
Among the 74 patients receiving PH-specific therapy, 37 (50%) had 6MWD and NT-proBNP values available for analysis. 6MWD did not significantly change over time, but NT-proBNP decreased after therapy was initiated.
The study authors wrote, "Given the association between an elevated follow-up NT-proBNP and hospitalization/death, it is possible that the elevated NT-proBNP may reflect persistent right heart dysfunction, the central determinant of survival in PH." They added, "Although overall risks/benefits need further exploration, PH therapy initiation was associated with decreased NT-proBNP."