Emotional Distress May Trigger PFAPA Flares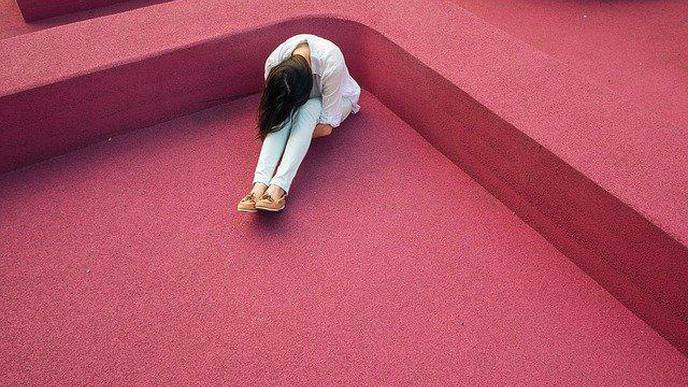 09/08/2022
Photo: Pixabay
Emotional distress may trigger flares of periodic fever, aphthous stomatitis, pharyngitis and adenitis, or PFAPA syndrome, according to data published in Pediatric Rheumatology.
"We and others have clinically observed that emotional stress may play a significant role in the development of PFAPA attacks," Yoel Levinsky, MD, of the department of pediatrics at Schneider Children's Medical Center of Israel, and co-authors wrote. "However, periodic emotional stress as a contributor to an immunologic burst is hard to prove using scientific tools, especially in toddlers, although the association between psychological factors and attacks in patients with familial Mediterranean fever (FMF) is well-established.
Emotional distress may trigger flares of PFAPA syndrome, according to data derived from Levinsky Y, et al. Pediatr Rheumatol. 2022;doi:10.1186/s12969-022-00705-7.
"In March 2020, during COVID-19 pandemic outbreak, a general lockdown was announced in Israel, closing all educational institutions and workplaces for approximately 2 months," they added. "Subsequently and on short notice (~2 weeks), preschools and schools were reopened. We assumed that familial and personal stress due to COVID-19 outbreak consequences, along with returning to school (considered a significant stressor in children) on short notice may have served as a stressful event to the patients, and therefore as a trigger for induction of flare."
To examine whether emotional stress triggers PFAPA flares, as well as whether parents of children with the syndrome can identify specific environmental triggers for these attacks, Levinsky and colleagues conducted a study among patients from two tertiary medical centers in Israel. To be eligible, patients were required to be aged 3 to 12 years and have received a PFAPA diagnosis from a pediatric rheumatologist sometime between January 2016 and February 2020. Patients were additionally required to demonstrate a response to glucocorticoids and an absence of other autoinflammatory presentations.
Patients with a diagnosis of a different periodic fever disease, or who were given steroids for unrelated reasons, were excluded from the study.
Following enrollment, researchers contacted participants via telephone during periods of differing levels of stress. Parents and guardians responded on behalf of juvenile patients and determined whether that child had experienced a flare during the previous 2 weeks. Patients were also invited to complete a questionnaire asking about their clinical manifestations and potential triggers, followed by the pediatric emotional distress scale (PEDS). A second phone call, conducted during times of lower stress levels, inquired about the status of PFAPA flares and asked parents to complete the surveys again.
A total of 99 patients were enrolled in the study. According to the researchers, patients reported significantly higher scores on the emotional distress questionnaire during inquiries made at times of higher levels of stress. Scores were 35.6 ± 8.1 during the higher-stress call, compared with 32.1 ±7.7 during the lower-stress call (P = .047). During periods of high stress, 41 (38.7%) of patients reported a flare in the previous 2 weeks compared with 24 (22.6%) during the less-stressful period (P = .017).
"The number of attacks was significantly higher during the stressful period," Levinsky and colleagues wrote. "In addition, the majority of parents reported emotional factors as triggers for attacks.
"These results show that emotional distress is associated with higher frequency of PFAPA attacks, thus may be considers as environmental trigger for PFAPA attack," they added. "Future research is needed to confirm these findings and characterize additional triggers."